During a customer trip to Finland, George proposed the idea of taking part in the Prudential RideLondon-Surrey 100 to his colleague, Sebastian. Sebastian happily agreed, and from that point on training began!
The pair chose to fundraise for two very worthy causes. George raised money for Breast Cancer Now, in memory of his aunt, and Sebastian raised money for the British Heart Foundation, in memory of his late mother.
Teamwork has been the basis of the whole experience for both George and Sebastian, from spurring each other on in their training to their fundraising efforts. To get the 'wheels turning' on their fundraising, the pedalling pair successfully organised and hosted an action-packed evening of activities for their families, friends and colleagues, which raised £1,100 for their worthwhile causes.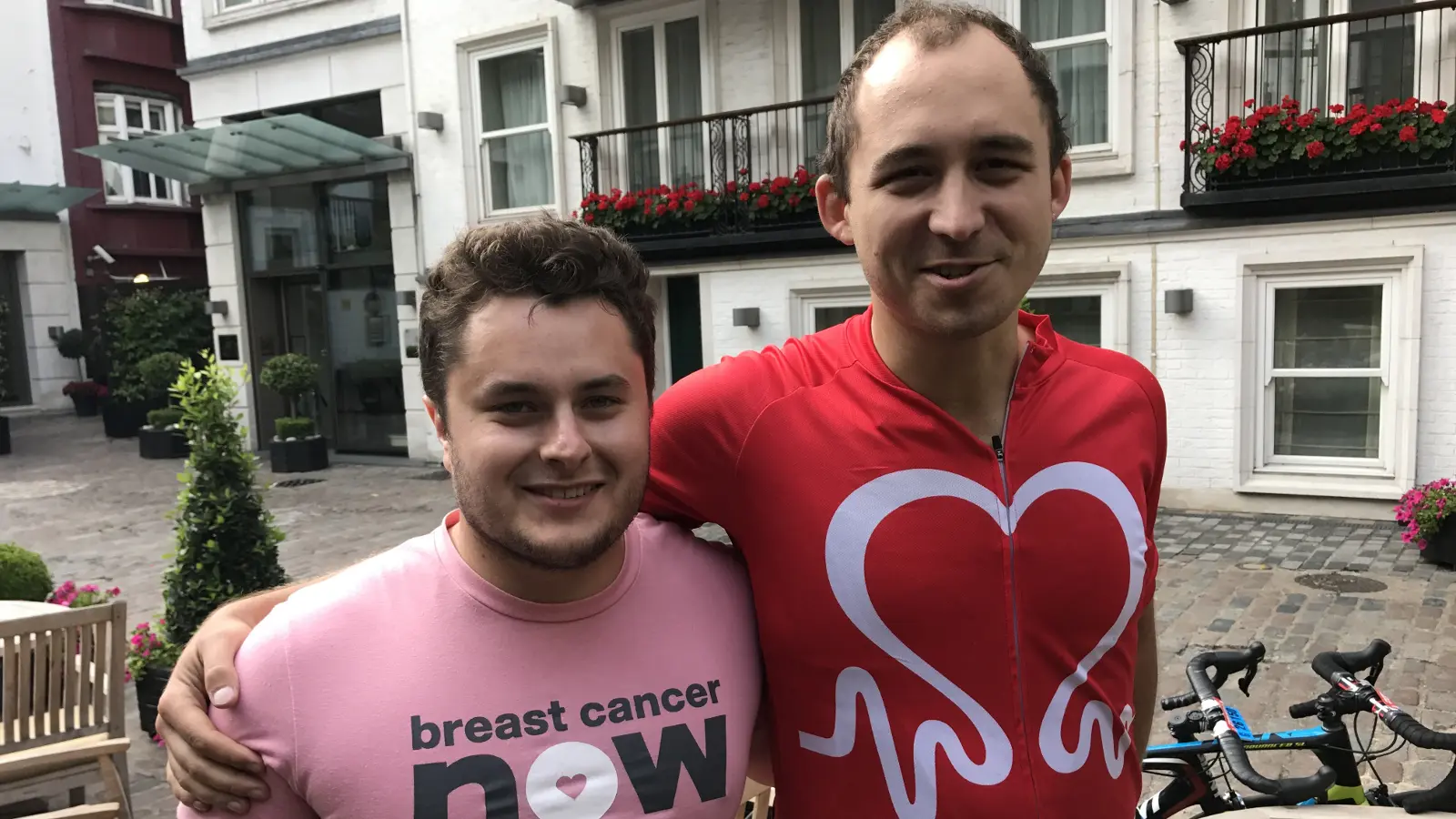 On 30th July 2017, the intense 100-mile race started in Queen Elizabeth Olympic Park, then followed a 100-mile route on closed roads through the London and into Surrey's spectacular countryside.
The spirit of teamwork ensured the boys both survived the gruelling challenge on the weekend. After waking up at 4:30am, loading up with 25,000 fellow cyclists and 100 miles of rain, sun, hills and spills and even a few mechanical and physical mishaps, they made it to Pall Mall and raising over £2,100!
YouTube
Video cannot be shown without your consent