Sarah Cubitt, Country Process Owner for the Bosch UK Central Accounting Team, will be taking to the seas in December for an epic endurance test. We spoke to Sarah to find out how her job has helped her prepare both mentally and physically for the challenge.
"Why can't I have boring parents?" That was the first reaction of Sarah Cubitt's son when she first told him she had signed up for the Clipper Round the World Race, one of the biggest endurance tests in the world. With no sailing experience needed, the annual event sees over 700 people and 11 teams take to the ocean in an eleven-month race across five oceans to six continents.
Bosch has granted Sarah a sabbatical to take part in Leg 4 for Team UNICEF, where she will spend around 20 days on a 70ft racing yacht as it races from Freemantle to the Whitsunday Islands in Australia, a distance of approximately 4000 miles.
To prepare her body and mind for the challenge, Sarah recently took part in the 14km-long Thames Marathon Swim, something she had done in the past and had sworn never to do again.
"I knew I had to mentally prepare myself for Clipper, so taking on a challenge I knew I'd had a bad experience with before seemed like the best way to do so. For months I was training in the pool and open water lakes every single week. When I wasn't swimming, I was on a boat training for the Clipper."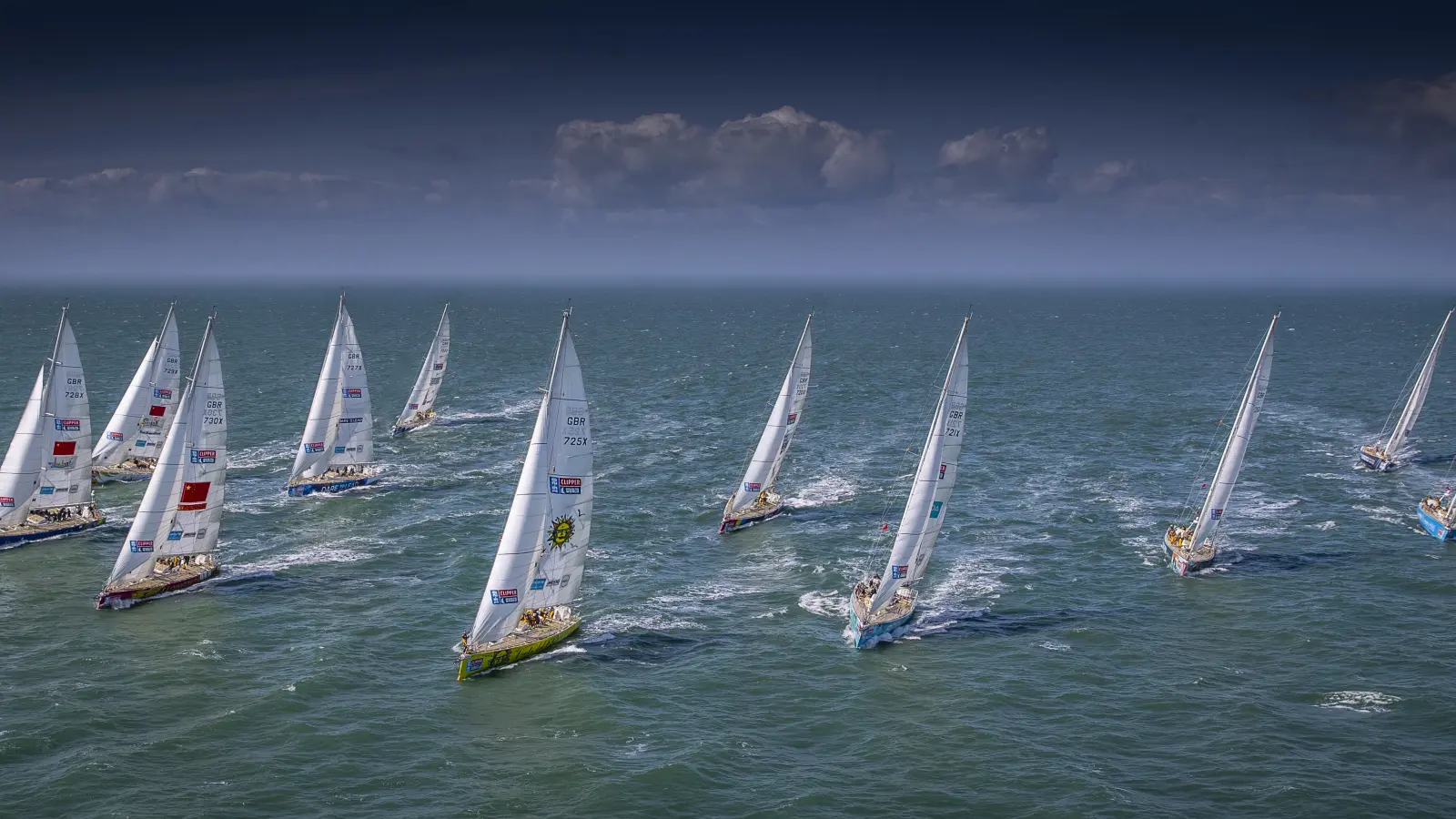 An intense training regime but an essential one to help Sarah conquer physical and mental barriers. In her day job, Sarah looks after standardising finance processes across 11 separate entities and co-ordinating with global finance divisions. Sarah is used to working in a high-pressure environment and believes this will help her greatly when out at sea.
"Patience and resilience are skills I've honed during my 20 years at Bosch. Working with multiple departments in different countries who each have their own ways of working, these skills are the bread and butter of the job and it is something that I can offer to my Clipper team."
It's not just the skills from the workplace that have helped Sarah train to be a sailor; she has also found transferrable skills from her training with her Clipper team, which have helped her continue to excel at work too.
"I'm a fairly big team player anyway but, on the boat, everything is physically demanding so you can't do it on your own.
Aside from UNICEF, Sarah also plans to split the money she raises from the challenge with Multiple Sclerosis and My Name'5 Doddie Foundation (MND) two charities that are close to her heart.
"My sister-in-law has recently been diagnosed with MS, and I also lost a friend to motor-neurone disease. My brothers and I also lost our dad at an early age from MS related illnesses. They are the reason why I'm doing this challenge.
"My dad always used to say 'I'll do it when I retire' but sadly, retirement never came around for him. This is why when people are debating signing up to something new, I always tell them to just do it. You might miss out on the opportunity which is why if you think you'd like to do it, do it."