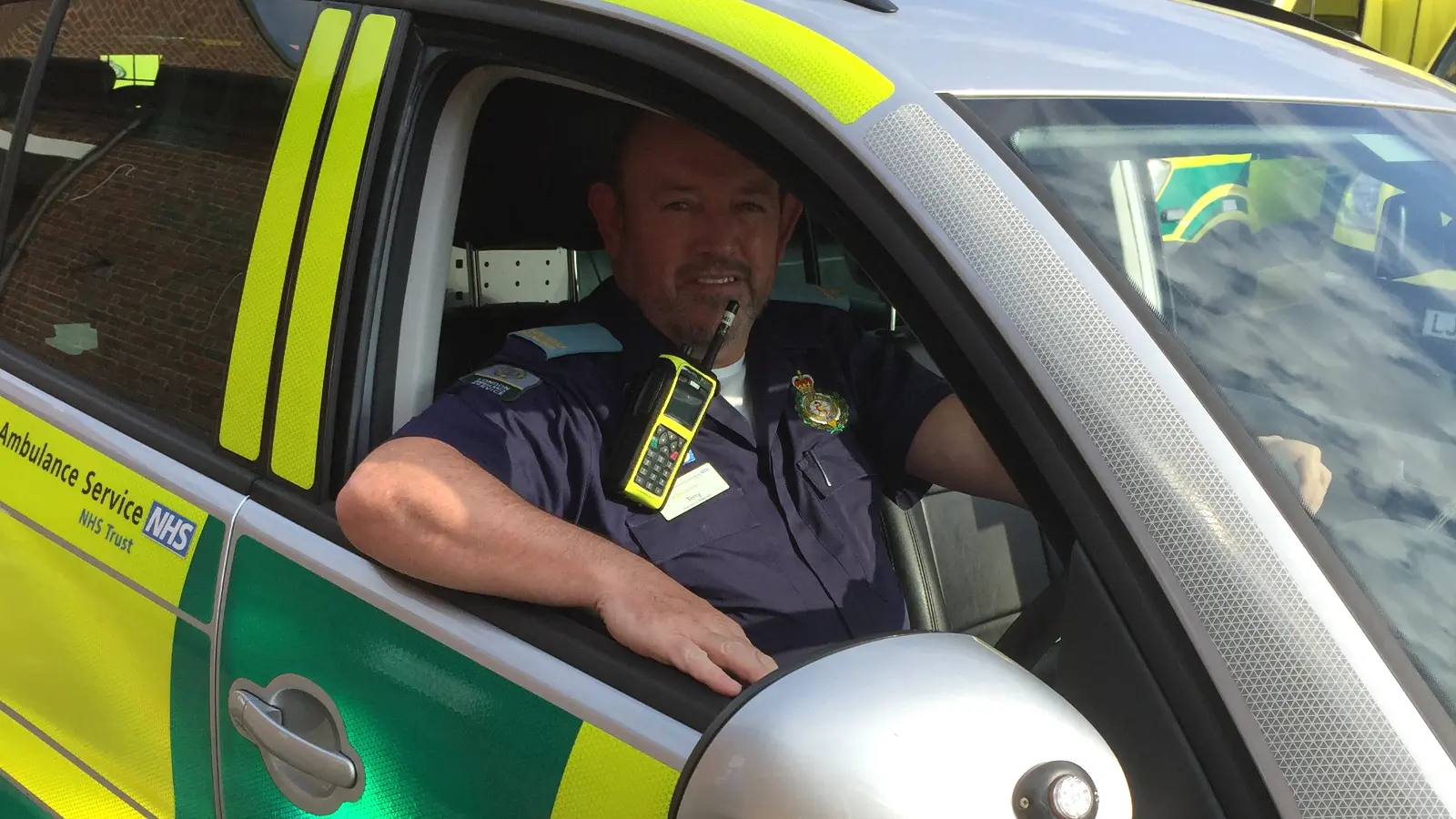 As Protection Security Officer of Bosch UK, Tony Shepherd is responsible for the day-to-day security of people and assets - a role with huge variety and responsibility.
You might think with a job where 'no two days are the same' Tony would yearn for a slower pace of life away from work – well that's certainly not the case. Six years ago Tony volunteered to become a First Responder for the London Ambulance Service (LAS), committing himself to a minimum of 16 hours per month.
As a former military policeman and member of the RAF Mountain Rescue, Tony is a first aider with hands-on medical experience, making him a perfect candidate for this incredible, life-saving volunteer service.
Recalling one memorable shift Tony said: "One evening I was sent to two separate cardiac arrests, one after the other. Happily, I was able to bring both of them back and they survived, which to me was a miracle."
As well as volunteering his time outside of work, Tony also puts his instructor qualifications to good use by providing first aid training to Bosch associates.
Watch the video to find out more about the incredible work the volunteer first responders do.
YouTube
Video cannot be shown without your consent