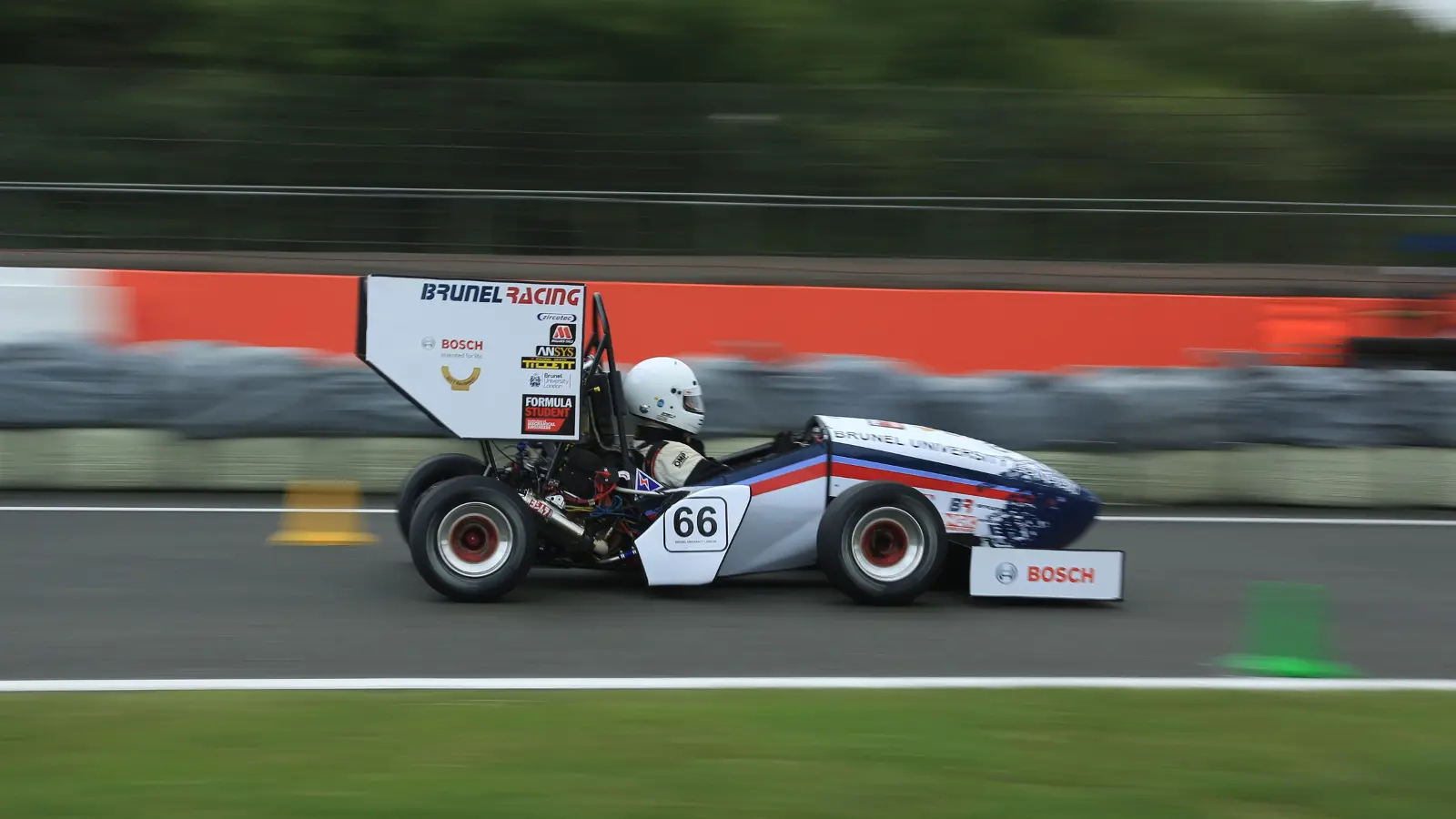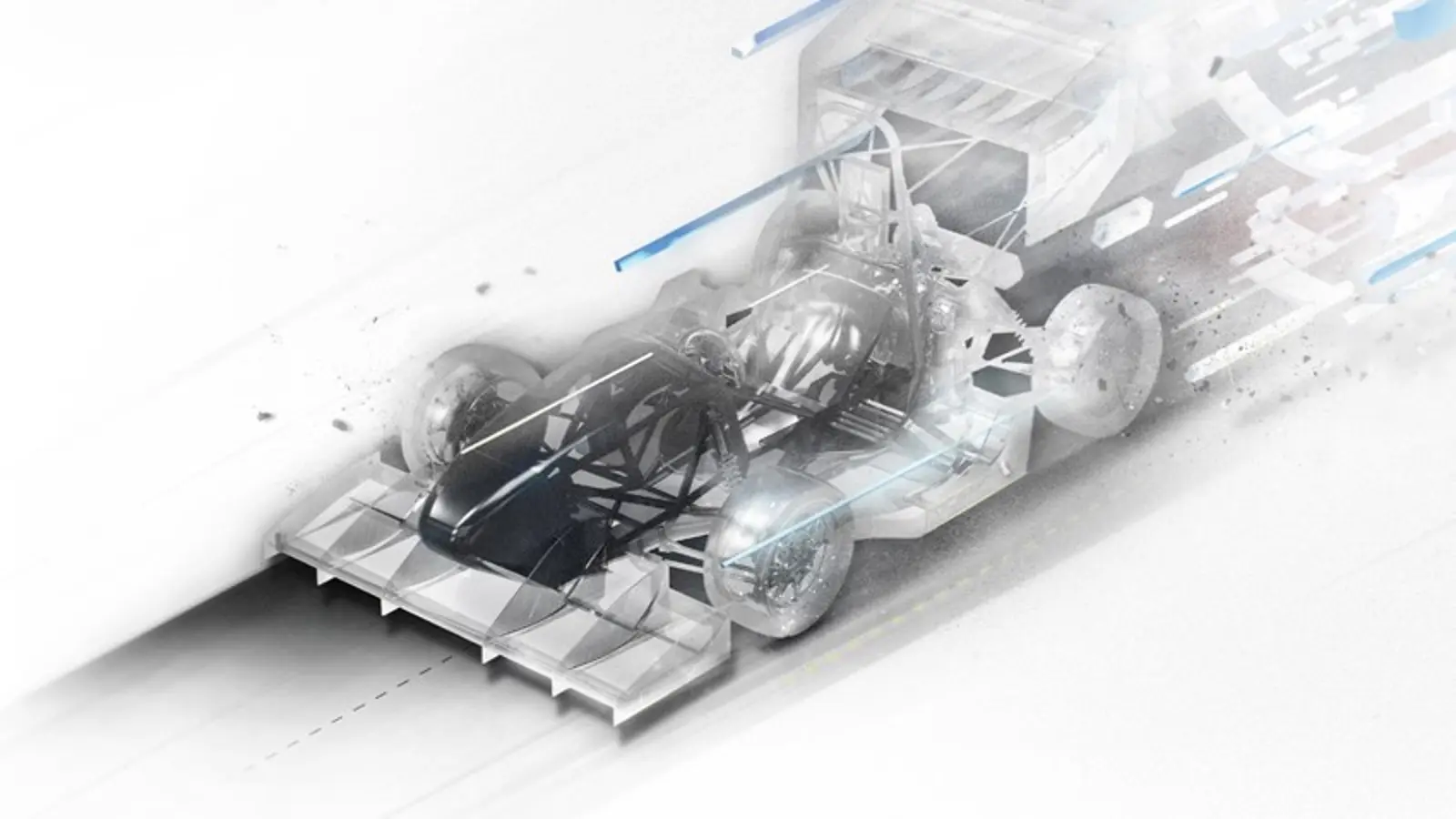 Each year Bosch partners with the Institute of Mechanical Engineers (IMechE) to put on Formula Student UK. The competition aims to develop aspiring young engineers, and encourage students to take up a career in engineering. University racing teams design and build cars that are put through a series of challenges, accumulating in a three day final at Silverstone race track.
130 university teams
from 30 nations
The competition is part of our aim to inspire and develop aspiring young engineers, and this year's event will not disappoint.
As well as partnering with the IMechE, Bosch will also continue their sponsorship of UK teams, with 2019 seeing teams including Oxford Brookes, Coventry and Bath electric, we are also sponsoring two new teams this year that are entering class 2 competition: Dublin Trinity College, Oxford University who will benefit from their support.
As a long-running supporter of the competition for many years, this move reaffirms our commitment to supporting the next generation of engineers by providing them with the expertise, skills and opportunities to succeed both in the competition and post-graduation.
This year, as part of our support, the five teams will attend a warm-up event at Bosch UK Headquarters, Denham. During the day the teams will be put through a series of challenges to get them ready for the Formula Student final, including a run through of their business presentations and scrutineering on their cars.
"Each team is unique, so our help is catered for the individual teams."
Emma Cliffe – Previous Formula Student and current intern at Bosch.
After last year's success with Bath Electric, we've continued our support and partnership with electric teams. George Fern, manager of Bath Electric, chatted to us about the benefits of actually having "electrical engineers on board to get our sensor networks working really well." It is important for us, that each team expands their knowledge of engineering in different areas.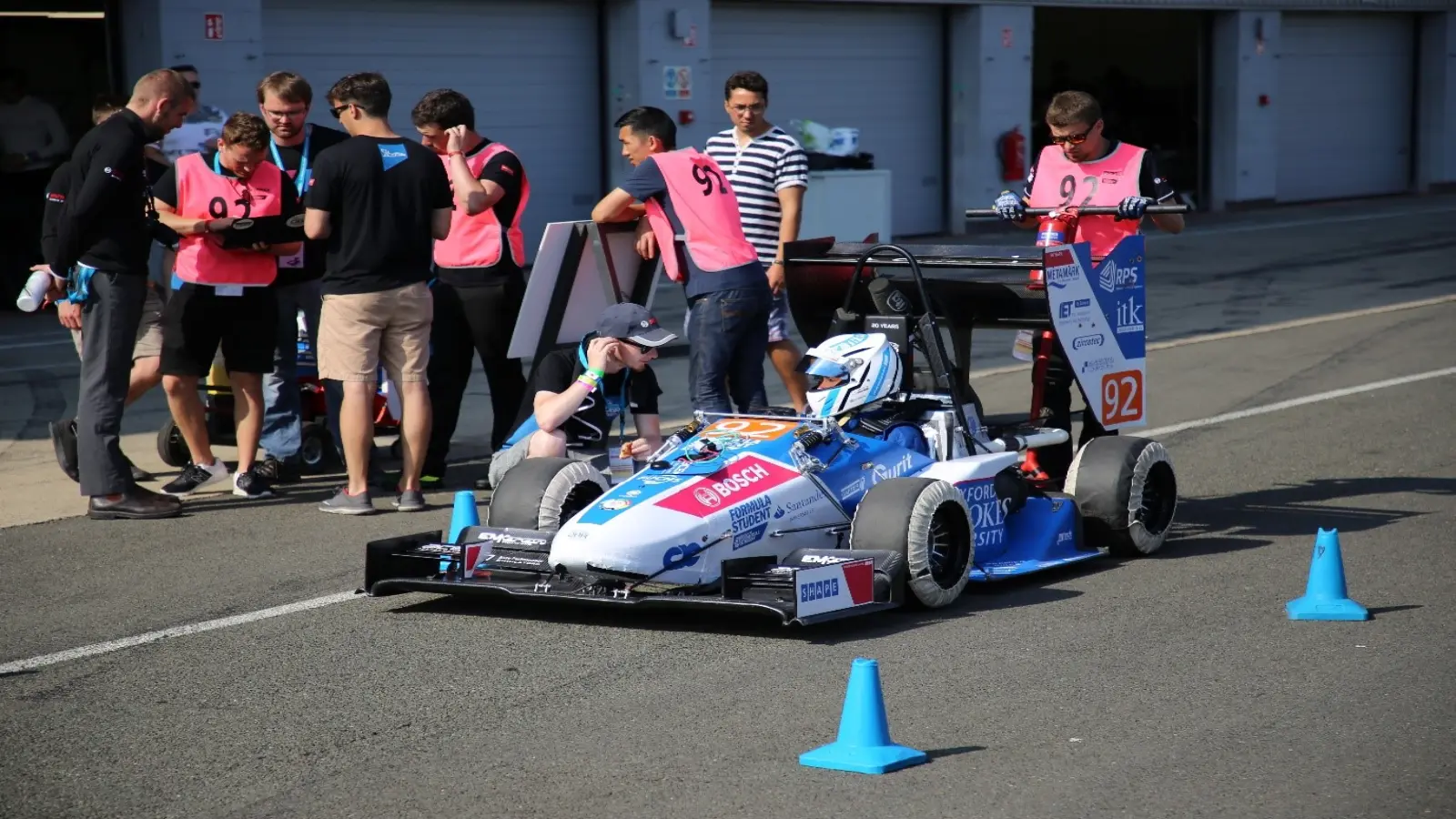 Formula Student not only tests real-world teamwork, time management, budgeting and engineering skills, it in turn prepares the students for the first steps in their working career. Competitors regularly graduate to join Formula One and motorsport teams, as well as securing placements with the world's leading engineering organisations.
"When recruiting, we look for things that differentiate candidates; things like Formula Student."
Mark Woodcock, European Account Manager at Bosch.
Last year, the Bosch marquee at Silverstone was buzzing across the 4 days of competition with tech talks, table football and a Grand Prix simulator with augmented reality and virtual reality. This was all accompanied by a diverse team of Bosch representatives from HR, Bosch Rexroth and more, all available to discuss information about Bosch's involvement with Formula Student and to talk to about career opportunities. It gave the student engineers a welcome break from building cars and competing, and they came away knowing a whole lot more about the world of Bosch.
We hope that this years marquee will be just as engaging, not only for the teams but for the public as well. It is a great opportunity for young people to come and be inspired by the teams at work, and find out more about Bosch's involvement.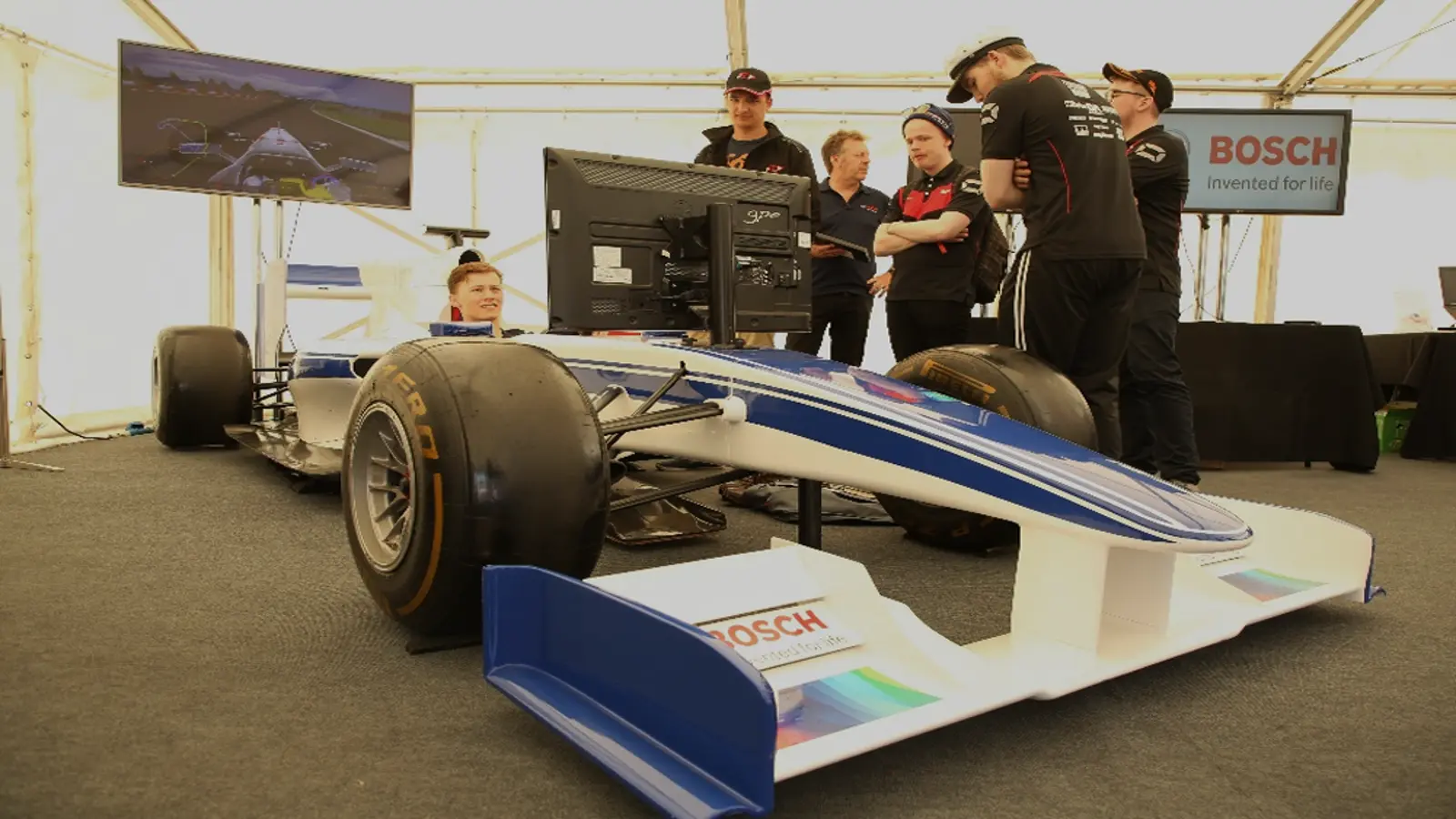 After our success at Silverstone last year, we look forward to supporting our teams at #FS19. Good luck everyone!